Are you looking for a way to give your brows a thicker and fuller look? Or maybe you want to tame your unruly brows? If your eyebrows are difficult to style, you struggle with sparse areas, and you don't have the time or skills to style them every day, brow lamination may be the perfect solution for you. Defined eyebrows aren't just a random part of your makeup – they make you look more beautiful and more confident.
Brow lamination at home – is it worth it?
Eyebrow lamination is a brow styling treatment that you can easily do at home nowadays, without having to visit a beauty salon. There are brow lamination kits available on the beauty market which contain all the necessary products and tools to perform such treatment at home. While laminating eyebrows at home, it is necessary to thoroughly cleanse the eyebrows and prep them for the procedure. Then, a special solution is applied to on the brows. It opens the hair cuticles and allows the hair to be shaped in the desired way. Finally, a fixer is applied to prolong the lamination effect. Eyebrow lamination can be an alternative to daily brow styling with products like brow gel or pomade, as well as the micropigmentation treatment. The effect usually lasts from 4 to 6 weeks. The treatment is simple, safe, and does not damage the brows.
It is worth remembering that prior to performing brow lamination at home using kits dedicated to it, you must carefully read the instructions and follow each step one by one.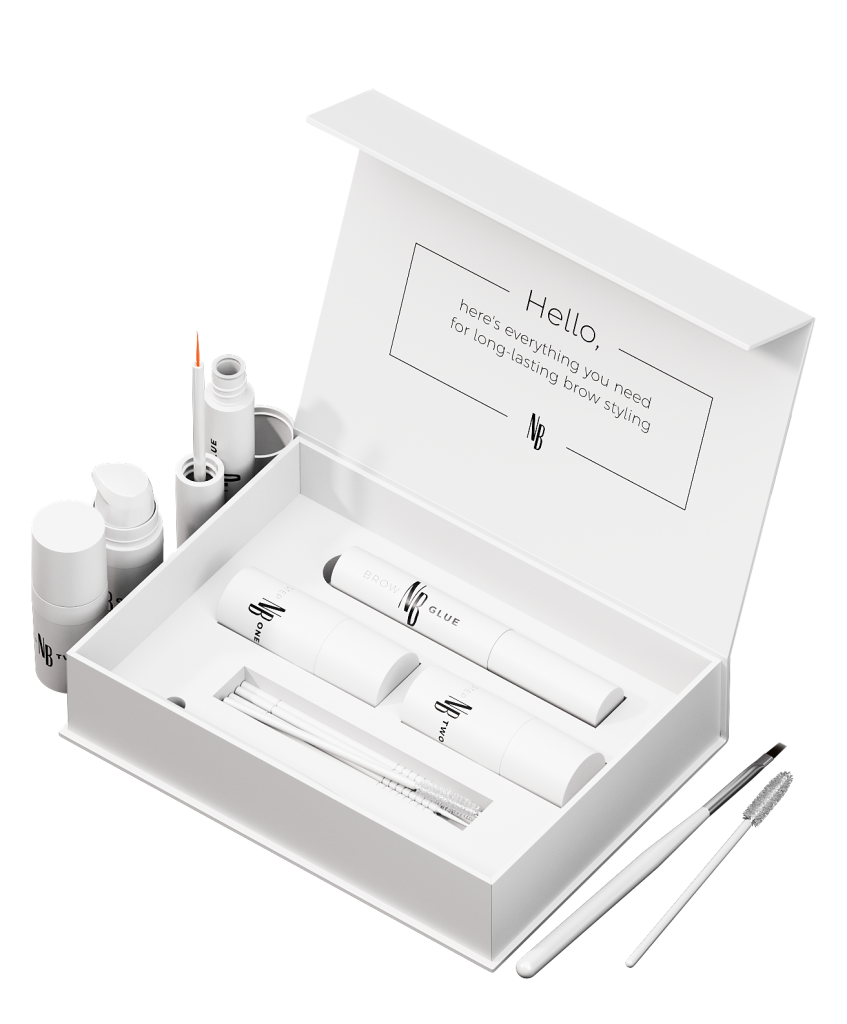 Nanobrow Lamination Kit – a complete kit for brow lamination at home or a beauty salon
Go to www.nanobrow.us and check out its benefits
Nanobrow Lamination Kit – recommended kit for brow lamination at home
The effects of brow lamination are visible immediately following the treatment and the effects last up to 6 weeks. It leaves the brows looking thicker, more defined, and tamed. The eyebrows become precisely sculpted and their shape is more elegant.
Beautiful eyebrows all year round
Did you know that one Nanobrow brow lamination kit lasts for up to 10 uses? This means that your eyebrows will look stunning every day for a whole year. All you need is less than an hour once every 6 weeks for an at-home treatment that is fun and easy.
Skin-gentle formulas
The Nanobrow brow lamination kit for home use contains carefully selected formulas that are safe even for sensitive skin. Remember, if you have any concerns about whether a product is safe for you, perform a patch test on a small area of your skin, like your forearm.
Nourish your brows
The conditioning ingredients penetrate deep into the hair structure and moisturize it from within, making the eyebrows soft and shiny, ensuring they become soft and moisturized. The products used during brow lamination contain nourishing ingredients that help strengthen the brows and make them glossy.
Easier brow styling
Eyebrow lamination ensures the brows become tamed and more manageable, reducing the need for frequent brow styling using various makeup products. Your eyebrows will look like you've just left a professional beauty salon even when you just wake up in the morning – sounds great, right? In addition, brow lamination can help prevent damage that can be caused to the frequent use of brow makeup products like brow gels, pencils, or henna.
A professional brow lamination kit for everyone
Are you worried that laminating eyebrows at home is difficult? You couldn't be more wrong! Nanobrow Lamination Kit is a complete kit for brow lamination at home which contains all the necessary products and accessories for 10 lamination treatments. Inside the box, there are detailed step-by-step instructions and precisely labeled bottles. This is a practical brow lift kit for both beginners and professionals.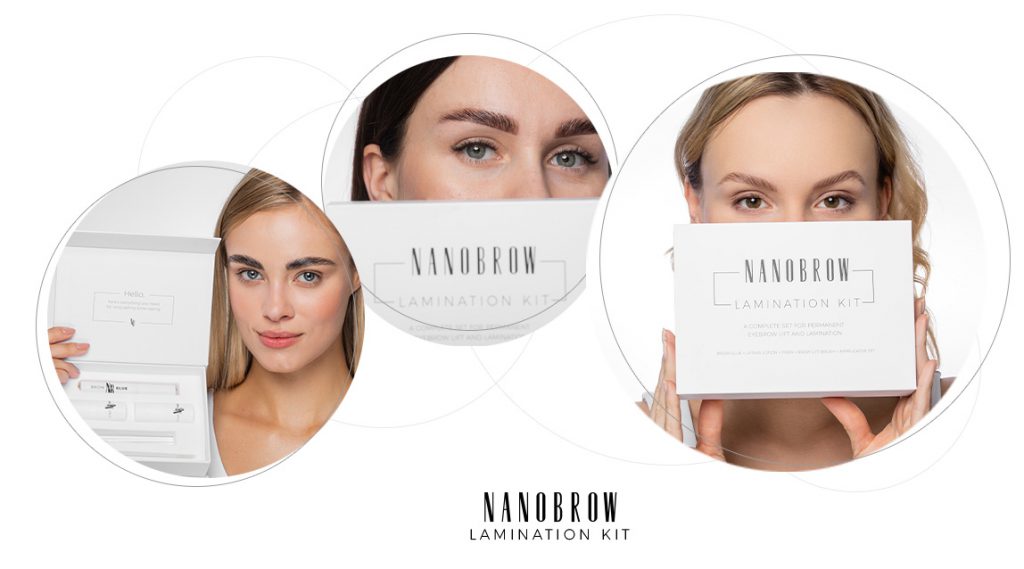 What does Nanobrow Lamination Kit contain?
Brow glue
Lifting lotion (StepOne)
Fixer (StepTwo)
Brush
Spoolie
10 disposable applicators
Where to buy the Nanobrow brow lamination kit?
Look for it in good beauty stores (including Douglas) and online → nanobrow.us
Eyebrow lamination helps to tame the brows, give them a thicker look, and deeply nourish them. It makes them more prone to styling and more manageable. You can easily perform it at home and give your eyebrows a complete makeover!
Ready for beautiful eyebrows?