What is the best brow gel to provide you with total control over your arches? Currently, the one that works best and gets the best reviews is Nanobrow Lamination Gel. It's a masterpiece in brow styling! You can choose the transparent version to perfectly sculpt your arches, or go for the tinted version to additionally build the volume of your eyebrows, giving them a whole new look!
Nanobrow Lamination Gel – what makes it the best?
1. Precision brush
Makeup artists advise choosing silicone brushes for applying brow gel as they perfectly comb and sculpt brow hairs, allowing you to achieve the best effect. Nanobrow Lamination Gel comes with a silicone, precise and ergonomic brush, designed to deliver the best results in brow makeup. It separates brow hairs perfectly without gluing them together. Also, you should know its formula is completely clump-free. It's a real professional in the brow game!
2. Perfect texture
A good eyebrow gel shouldn't be too thick (it makes it difficult to apply), or too runny (as it won't deliver the right hold). Also, if the gel is too thick, it may smudge as it won't dry as it should. That's why you'll love the Nanobrow Lamination Gel's formula: it's super refined and balanced and allows the gel to precisely coat each hair, without leaving clumps, flaking, or sticky finish. Once it's on your eyebrows, it will keep them in check for many hours to come.
3. Conditioning ingredients
In addition to adding color, high-end brow products should also condition your eyebrows, eyelashes, and delicate eye area. Brow gel mascara Nanobrow contains various ingredients that condition and strengthen your eyebrows! It contains a special polymer that prevents moisture loss and dryness. Its softening and smoothing properties add shine to your arches. Castor oil strengthens your brows, promotes hair growth and prevents eyebrow hair loss and thinning.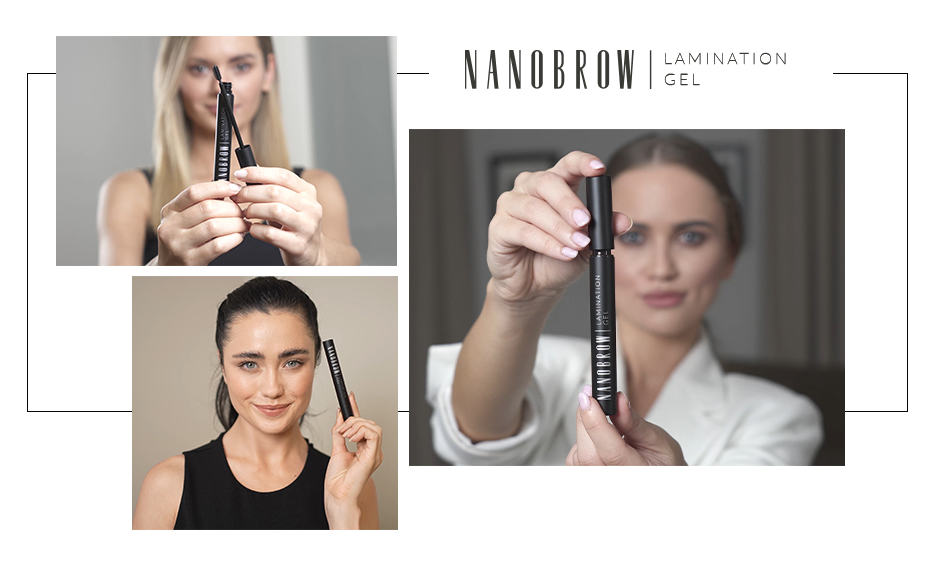 Nanobrow Lamination Gel – transparent or tinted?
There are 3 types of brow gels available on the beauty market: clear gel for sculpting and styling eyebrows, tinted one for adding color and volumizing eyebrows, and brow gels for stimulating eyebrow growth. Nanobrow comes in all 3 options! Each version (tinted or transparent) contains harmful environmental factors (UVA and UVB rays, extreme temperatures, etc.).
Nanobrow Lamination Gel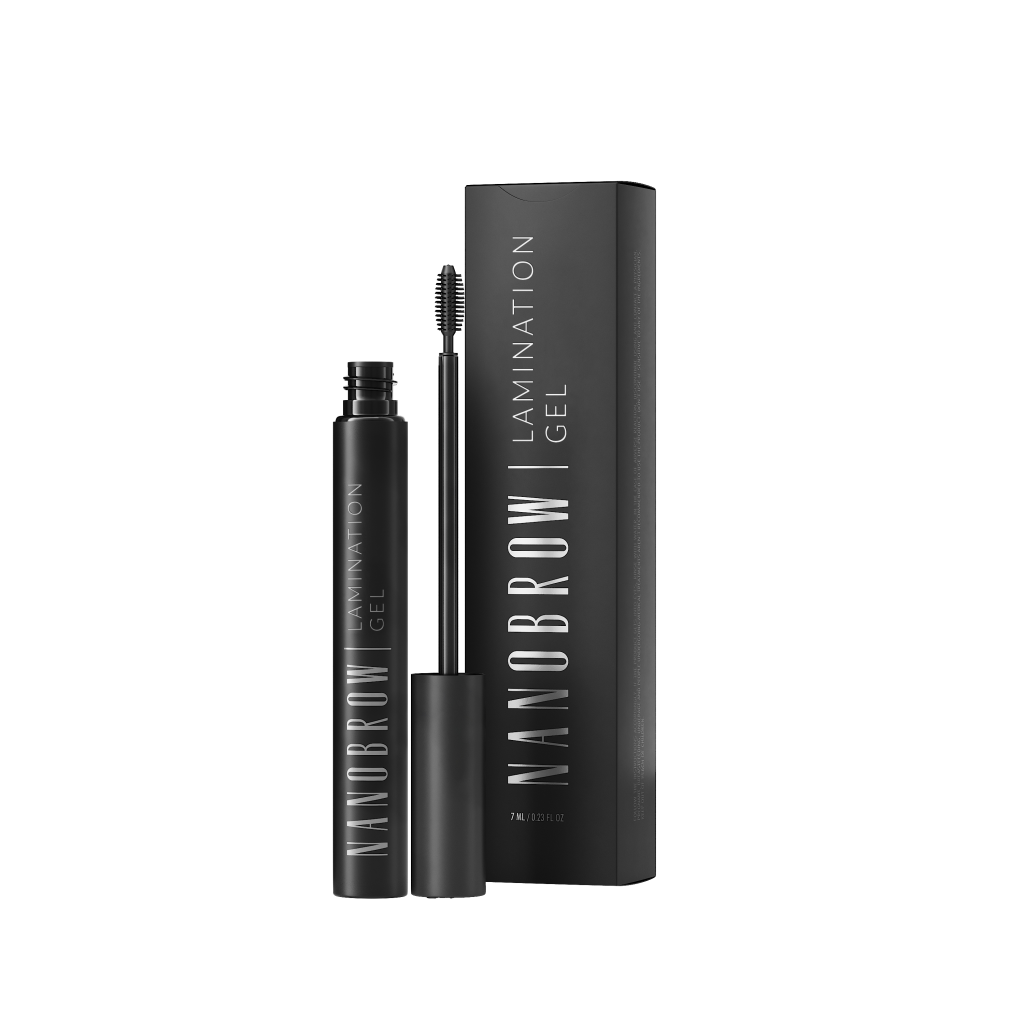 Brow-sculpting gel is
available in shades:
How to use brow gel?
Nanobrow fixing gel can be part of your daily makeup, or you can use it for the big night out when you need bolder look. Its application is very simple:
First, you should comb your eyebrows with a clean spoolie to give them the desired shape. Then get your brow gel and apply it with the included brush. Start from the inner edge and gently brush the hairs in the direction of their growth, or slightly upward.
If you accidentally stain the skin around your brows, simply wipe it off with a cotton pad or a Q-tip. The product doesn't dry immediately, so it washes off the skin effortlessly.
If you want to further emphasize your eyebrows, go for a pomade, pencil, or brow powders, and use Nanobrow gel as a finishing touch to complete your makeup. Good luck!
 

 

 

Wyświetl ten post na Instagramie