Is your hair getting weaker and looking worse and worse? The loss of keratin may be the reason. See what causes damage and how to revive the hair with a keratin mask by Nanoil.
Why is your hair damaged?
Hair suffers due to many reasons. Unsuitable products you put in hair may cause the problem and this is actually the most common reason for weaker strands. There are lots of things making hair worse. We list the most destructive factors:
weather conditions (strong sunlight, harsh wind, dry air, minus temperature)
toxins, pollution, car fumes, smog, cosmetic build-up
mechanical damage (you pull and rub hair, wear tight updos)
unhealthy diet, stressful life, medication
coloring, bleaching
hot airflow while blow-drying, heat styling

Does keratin repair damaged hair?
Keratin is one of the most popular ingredients in hair products because it builds the external layer of hair, keeping it thick and resilient. It's also found in inner layers of hair.
If hair is damaged because of one of the above factors (or a few of them which is more common), then the level of keratin drops. Too little keratin affects the condition and appearance of hair fast. In other words, the lesser the keratin, the bigger the damage. So, supplying keratin on a regular basis is the most essential stage of hair-care routine.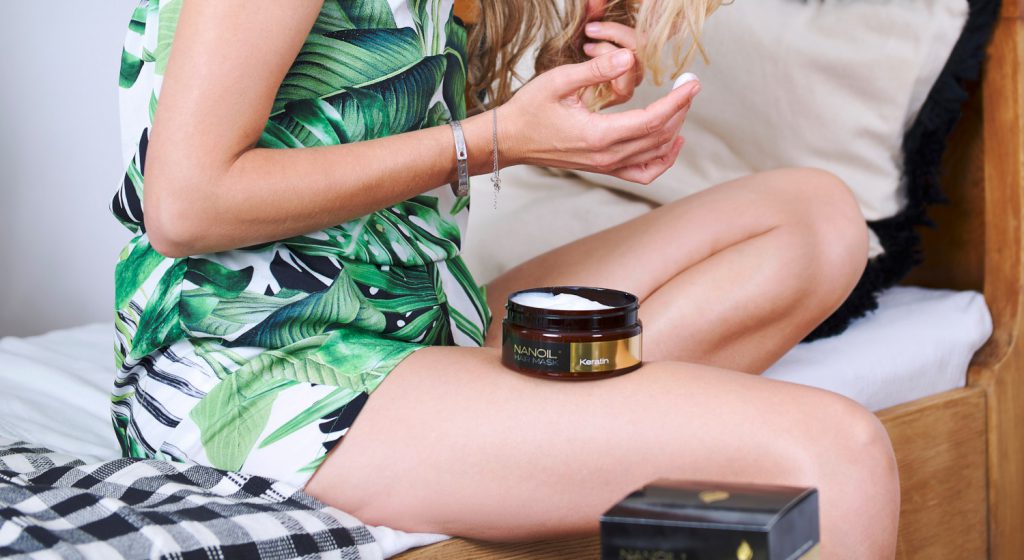 Can you keep your hair strong and stunning all the time?
Sure you can! You just need to deliver keratin with a good hair-care product. A pricey salon treatment isn't necessary. You can make changes at your place if you choose a superb professional product giving you great results and better hair after the first use. Nanoil Keratin Hair Mask is that kind of cosmetic.
Nanoil Keratin Hair Mask: professional treatment for home use
This mask is rich in the highest-quality hydrolyzed keratin. Hydrolyzed proteins penetrate the hair more easily so the product works better to fix damage. Also, you don't need to worry about protein overload: you use it once in seven days and replenish keratin to repair any damage that the hair has suffered within a week.

Benefits of Nanoil Keratin Hair Mask
Nanoil keratin mask intensively repairs and rebuilds damaged hair since the first application.
It prevents damage: breakage and splitting.
It strengthens and deeply moisturizes hair from roots to tips.
It delivers gloss, resilience and smoothness thanks to panthenol in the formula.
It protects hair against mechanical damage.
Where can you buy your Nanoil Keratin Hair Mask?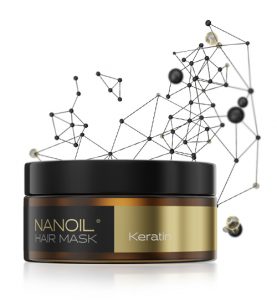 You don't need to leave the house or seek it in salons! Nanoil keratin masks are available on www.nanoil.us. Try perfectly-suited beauty products for all women who want professional treatments. Choose the best ones for you: shampoos, excellent masks, hair oils and other cosmetics, and get them delivered to your door.