Would you like to have thick and full eyebrows? It's possible! Say goodbye to dreaming about it and opt for Nanobrow Eyebrow Styling Soap. The transparent soap from Nanobrow makes even thin, sparse and light brows fuller, expressive and… simply beautiful.
Get to know Nanobrow Eyebrow Styling Soap with a gel texture
Nanobrow Eyebrow Styling Soap equipped with a special spoolie is a way for quick and durable makeup. You can create impeccable brow styling, perfected to detail as well as an everyday "no-makeup" makeup look. The soap works well in doing artistic as well as everyday makeup. It will hold your brow hairs in place for many hours to come – with no need for touch-ups!
It doesn't matter if you have patchy eyebrows that need additional volume or if you're an owner of bushy arches. – Nanobrow is for you! Nanobrow cosmetics let create amazing stylizations at home! The laminated brow effect without visiting a beauty salon? It's possible with Nanobrow! By using this soap your hairs will become fuller, fluffier and thicker. What's more, you will set the desired shape of the arch. Nanobrow Eyebrow Styling Soap takes care of every brow type and delivers unique, spectacular effects.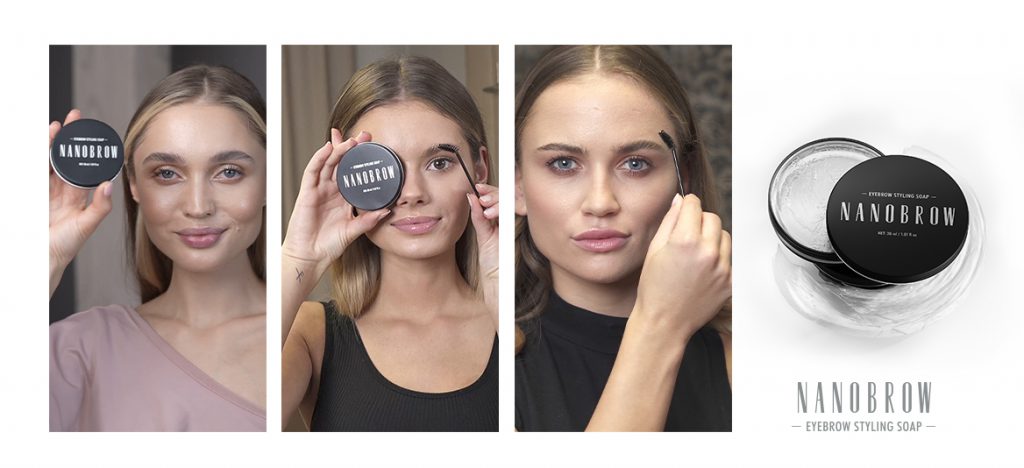 How does Nanobrow Eyebrow Styling Soap work?
The gel formula of the soap is stronger than brow gel and more lightweight than wax. It doesn't leave a white residue or clumps like a regular bar of soap. Its malleable texture is easy to apply with the use of a convenient spoolie. Moreover, the soap dries slowly, giving you enough time to touch up or fix any imperfections. The hairs are fixed in one direction, full and shiny. The glycerin, contained in the soap, coats every individual hair and protects it from damage and overdrying.
Nanobrow Eyebrow Styling Soap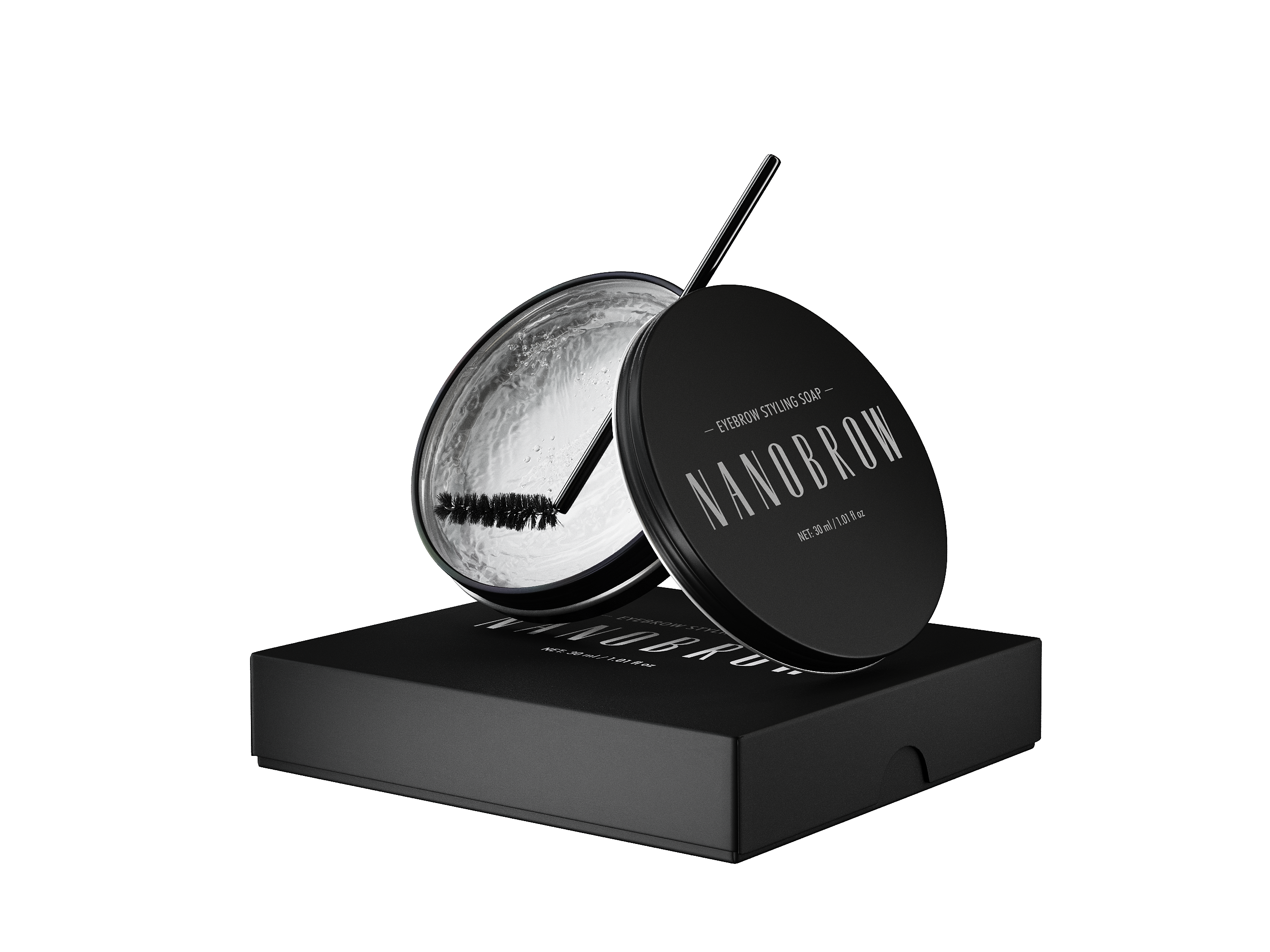 What makes Nanobrow Eyebrow Styling Soap stand out?
Easy and quick application
Efficient formula
Malleable, gel consistency
Convenient container equipped with a spoolie
Special, ergonomically-designed brow brush
Great finished result
Works without water
Laminated brow effect
2x thicker and fuller brows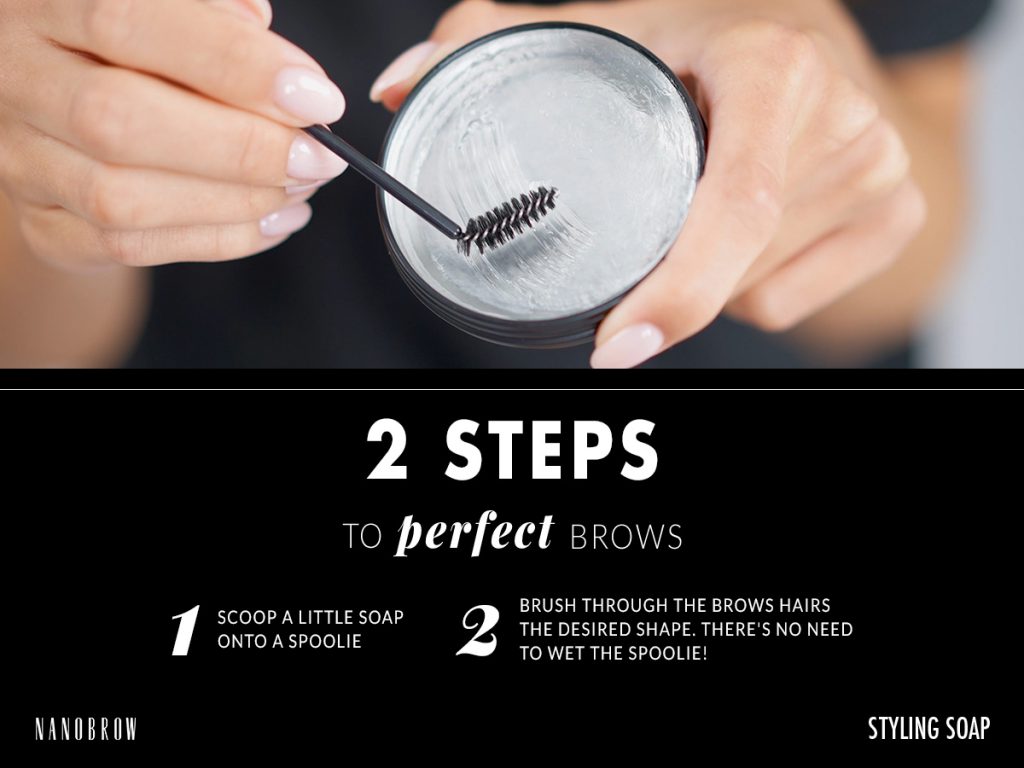 How to style eyebrows using soap?? The 'soap brows' technique
The 'soap brows' technique, meaning using soap to style and shape brows is unbelievably trendy lately. The brows amaze with their volume and the arches have the perfect shape. How to create soap brows?
Comb the brows with a brush.
By using a special spoolie scoop a small amount of the soap.
Apply the soap to the brows by brushing them, starting from the lower edge of the brow.
Give the brows the desired shape and direction. Style them how you like."
Run the spoolie across the upper edge.
Let the product dry and set the shape.
Nanobrow Eyebrow Styling Soap is available on www.nanobrow.us!