Get to know the best brow pencil on the beauty market: Nanobrow Eyebrow Pencil
We present you a real hit on the beauty market – Nanobrow Eyebrow Pencil. This remarkable brow styling pen lets you create the desired everyday and evening makeup.
Time for ideally-defined brows! The Nanobrow pencil is fully automatic and the tip is of the perfect hardness. With it, you can draw the thinnest lines that will visually thicken your arches. This long-wear and convenient pencil will steal your heart!
Take full control of your brow makeup
Nanobrow Eyebrow Pencil is a professional brow makeup pencil. It's easy to use, precise and, most importantly, long-wear. It will withstand any weather conditions! The refined tip fills in any gaps so you can bring out the depth of your eyes.
Nanobrow Eyebrow Pencil will enhance all eyebrow types as it's been created with every makeup fan in mind. It improves the outline of the eyebrows, their shape and ensures an elegant appearance. Rich, natural shades make your arches look impeccable and perfect. Go for the beautiful shades: espresso, dark brown, light brown or blonde. Match the colours to your features and do your makeup exactly how you like!
Nanobrow Eyebrow Pencil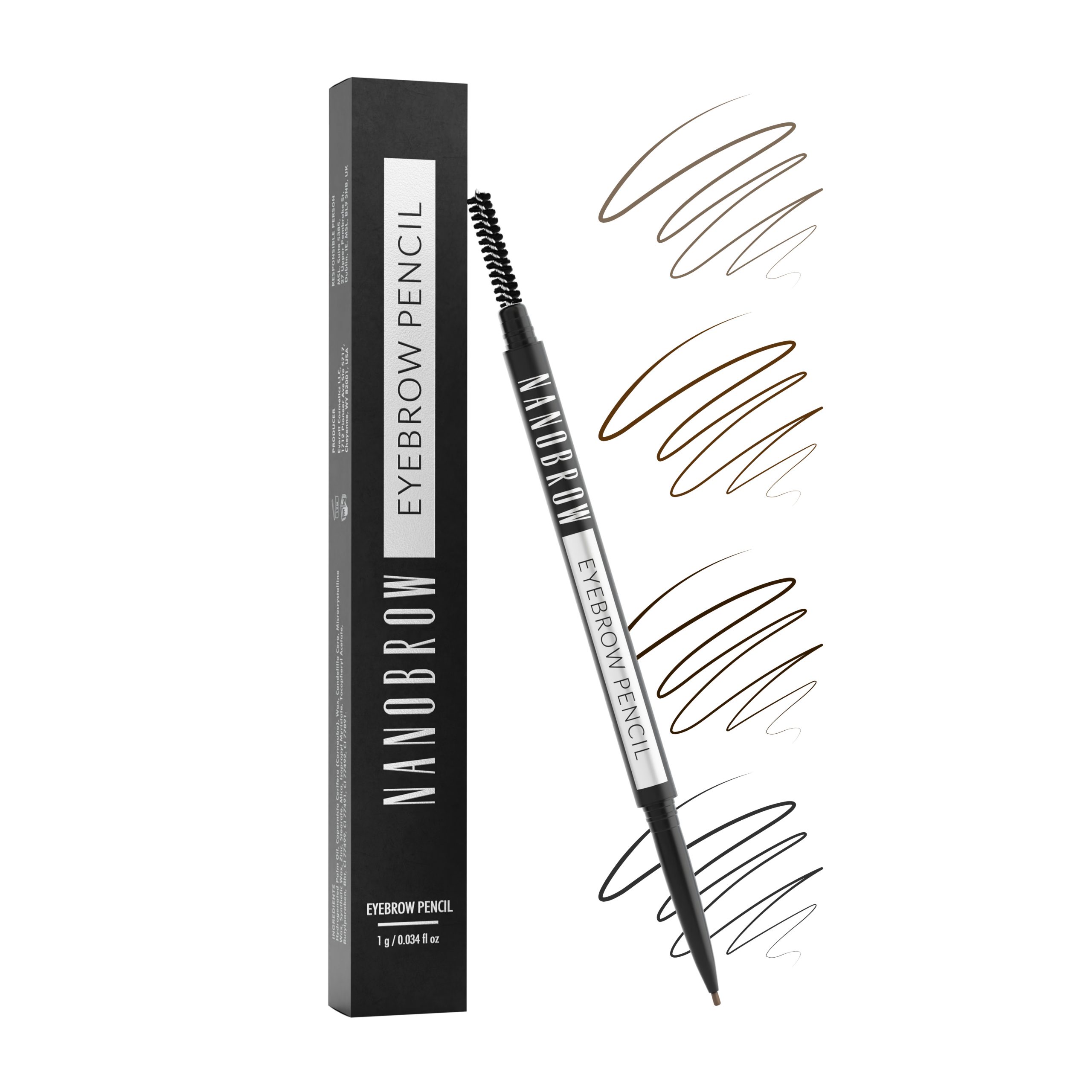 Product available in colors:
Nanobrow Eyebrow Pencil – your favourite brow pencil
This fantastic and high-precision pencil lets you do your makeup the way you love. Your everyday routine will only take you a short moment! Thanks to Nanobrow Eyebrow Pencil you're able to create a natural and non-grotesque effect. The tip is firm so you can effortlessly accentuate the shape and the colour of your arches. The velvety formula camouflages sparse areas and ensures fabulous makeup all day long.
The Nanobrow pencil doesn't need to be sharpened. It's automatic and always ready to use. Your brow makeup will look spectacular every time you use it. You can become your own brow stylist and a professional makeup artist!
Perfection in brow makeup with Nanobrow
Nanobrow Eyebrow Pencil:
draws ultra-thin lines,
is long-wear and easy to use,
camouflages patches and sparse areas thoroughly,
fills the brows with natural colour,
draws additional tiny hairs,
creates perfectly-shaped brows.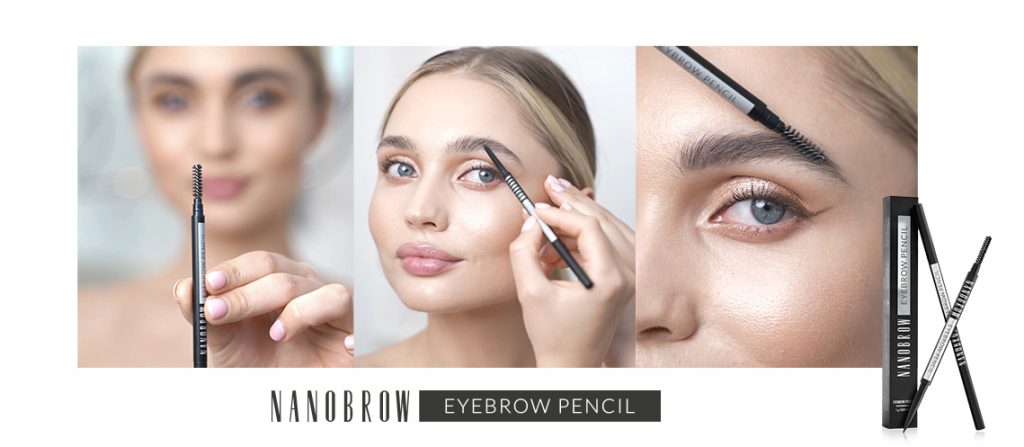 It's pure perfection and precision every day. Your brow makeup will finally be polished and you won't have to worry about touching it up. Among the natural well-pigmented shades you will surely find a colour that mesmerizes you.
The application of Nanobrow Eyebrow Pencil is completely effortless. The precise thin and firm tip draws the accurate contour of the brows, masks any gaps and boosts their volume. How to use it? Outline the arches, starting from the bottom edge. Then, gradually fill the created shape with colour. You can combine the use of the pencil with other cosmetics from the Nanobrow range to get wonderful makeup perfect for any occasion.
Where can you find Nanobrow Eyebrow Pencil?
Visit www.nanobrow.us and order the fantastic pencil from the producer's official website! Get to know other makeup products to make your everyday routine even more pleasurable. See how easy it is!