The natural Nanoil Argan Oil
Have you ever heard of the liquid gold of Morocco – the Nanoil Argan Oil? If not, then this topic is for you! It is a 100% natural, organic, unrefined, cold-pressed oil that can change your skin care routine. It's a powerful antioxidant, so it can professionally neutralise free radicals, and effectively delay the skin ageing process. It's a remedy for hair loss, weak nails, cellulite, and skin imperfections. It's irreplaceable for dry, sensitive, mature, or acne-prone skin.
---
Argan oil is often called the liquid gold of Morocco because it is extracted from Argan trees. They are highly respected as they can live up to 450 years in severe weather conditions. Choose Nanoil Argan Oil, which holds the essence of what is best in the fresh nuts of the Argan tree. It doesn't contain any unnecessary additives, synthetic dyes, parabens, or alcohol.
What does argan oil contain?
Unsaturated fatty acids make up 80% of the total composition. It also contains oleic acid, which allows the active substances to penetrate deep into the skin, nourishing and moisturizing it.
The phytosterols have anti-ageing properties to delay the appearance of wrinkles and reduce them. Flavonoids stimulate the cell self-renewal process, and the high concentration of vitamin E makes the oil a powerful antioxidant that neutralises free radicals.
Butyrospermol works as a natural UVA/UVB sunscreen, polyphenols protect the skin from damage, squalene works as a protective shield, and richness of omega-6 and omega-9 acids is essential in maintaining beautiful skin, hair, and nails.
With regular use of argan oil, you will quickly notice the results – your skin will become fresh, firm, pleasant, free of wrinkles and imperfections, and your hair will restore its natural shine and depth of colour.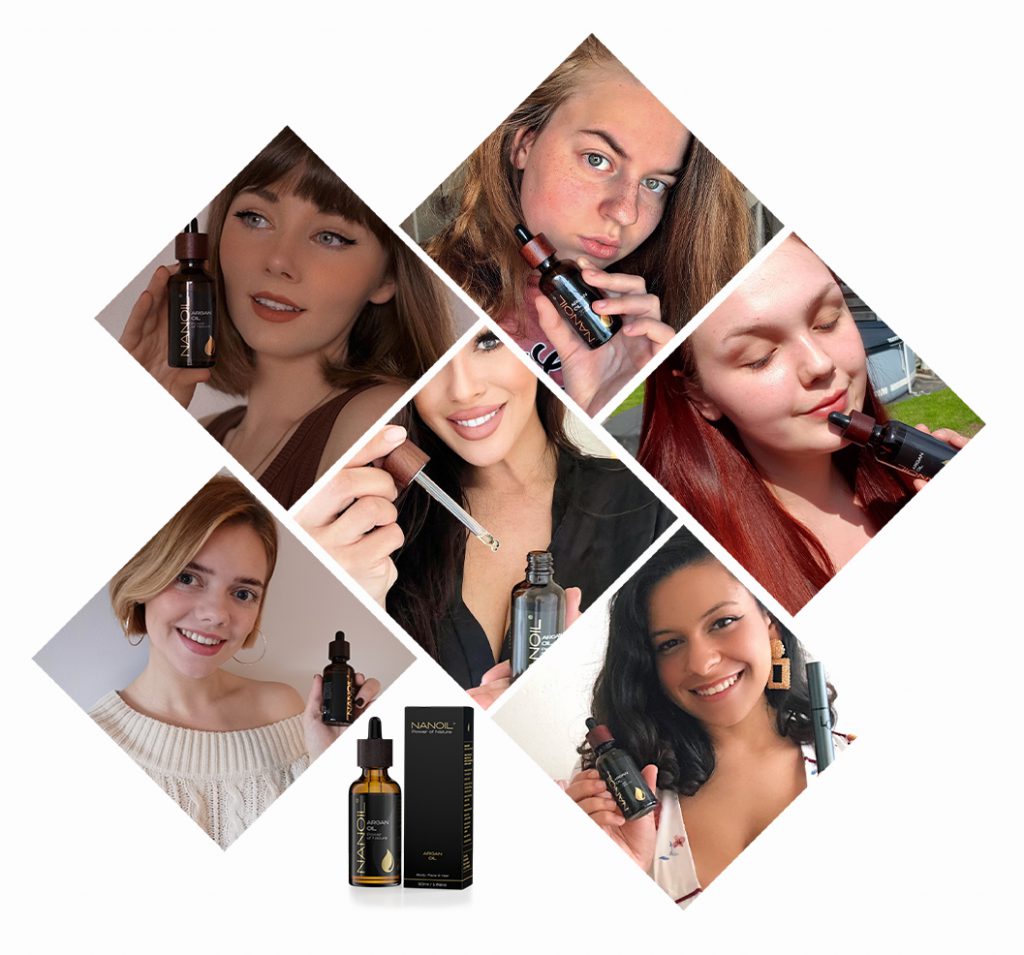 Nanoil Argan Oil – who is it for?
Argan oil works on many levels, so if you feel that:
your skin has lost its firmness and elasticity,
your skin is irritated and sunburned,
you need hydration, lubrication, and nourishment,
you have brittle, breaking nails, and dry cuticles,
your hair grows slowly, it's shineless and dull,
you want to combat frizz and static,
you want to get rid of wrinkles, skin imperfections and even your skin tone,
then Nanoil Argan Oil is for you! It is a multi-purpose cosmetic that can provide you with maximum beauty benefits. Use it as a serum for the face, brows, and lashes, or add it to your body lotion or hair conditioner to boost their effects. It will work well in daily skin care, as it has a pleasant, light formula and a handy dropper, and it absorbs quickly. If you're not a fan of heavy and greasy oils, this one is an excellent choice. The application is easy, pleasant, and, above all, effective.
How to use argan oil?
Its applications are numerous and it can easily replace many other products.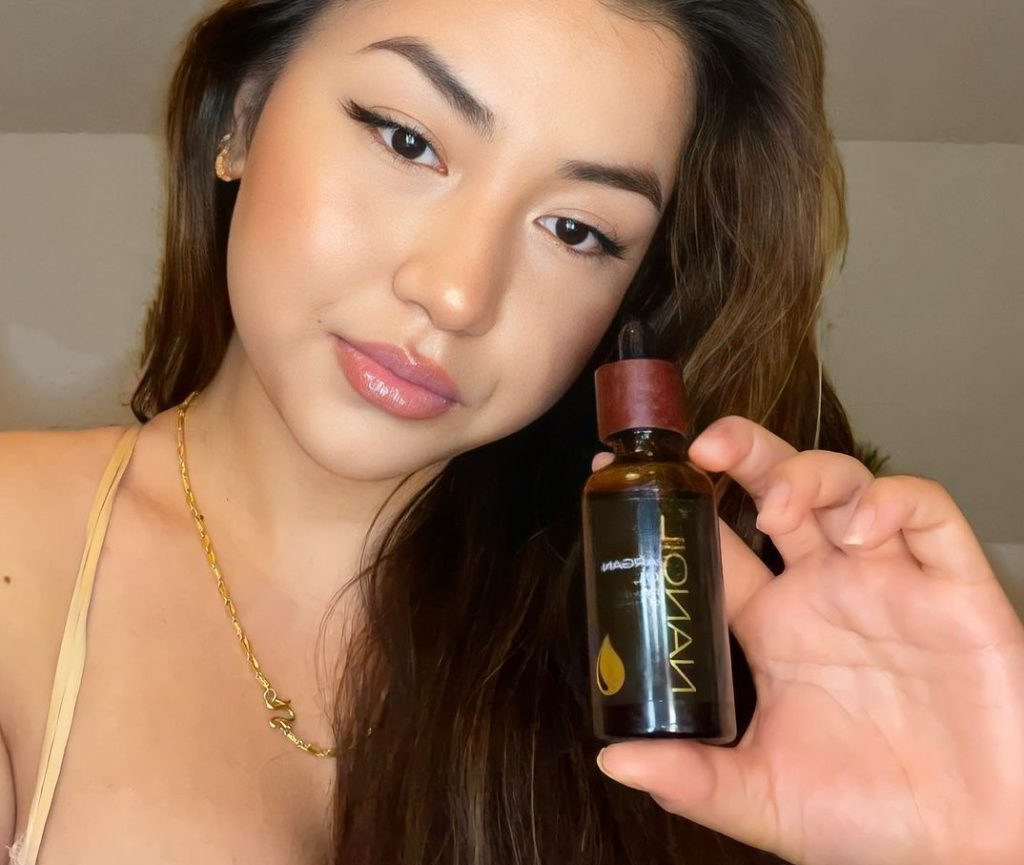 Natural conditioner for lashes and brows
With systematic use, the oil can strengthen, darken, and thicken your lashes and brows. To apply it, use a clean mascara brush, repeat the treatment every day before bedtime and you will see how quickly the oil regenerates them.
Booster for DIY cosmetics
Is your skin extremely dry and your regular moisturiser isn't enough? Add a few drops of argan oil to it to boost its effect. Your moisturiser or lotion will gain even stronger, regenerative, and nourishing properties. You can also combine different oils to create vitamin blends to keep your skin young and firm.
Face serum
Are you looking for a lightweight face serum? Argan oil works perfectly. It's suitable for both dry, sensitive, and dull skin, as well as for normal skin, free of imperfections. Apply a few drops to your face just after the evening cleansing procedure. You will quickly get rid of dry patches and boost skin radiance.

Where to buy argan oil?
Go to the www.nanoil.us, add it to your cart and choose a convenient form of delivery. Don't hesitate and get your 50 ml of the liquid gold of Morocco!
---